BudgiT Liberia organized a two-day intensive training on budget monitoring and public project tracking (Tracka) training for Civil Society Organizations (CSOs) to ensure service delivery in Bong, Grand Bassa, and Margibi counties. The event hosted 25 in-person participants from the CSOs, CBOs, Youth and Women Group, and the physically challenged community to build their capacities on the budgeting process of Liberia and to hold public officials accountable for public funds in their various communities. 
Tracka is a tool developed by BudgIT's head office in Nigeria, and it has tracked over 10 different public projects in Montserrado, Bong, Grand Bassa and Margibi Counties and ensured the implementation of those projects in the counties. Introducing a social accountability tool like Tracka to Liberia will increase citizen participation in governance and economic development. 
At the start of the training, BudgiT Liberia Country Lead, Abraham Varney, said the training would enhance community dwellers' knowledge on tracking public funds allocated in the national budget for communities and other projects. "We have set up a budget monitoring committee to track ongoing and abandoned projects in their communities; this tool will raise the bar of transparency and accountability in Liberia."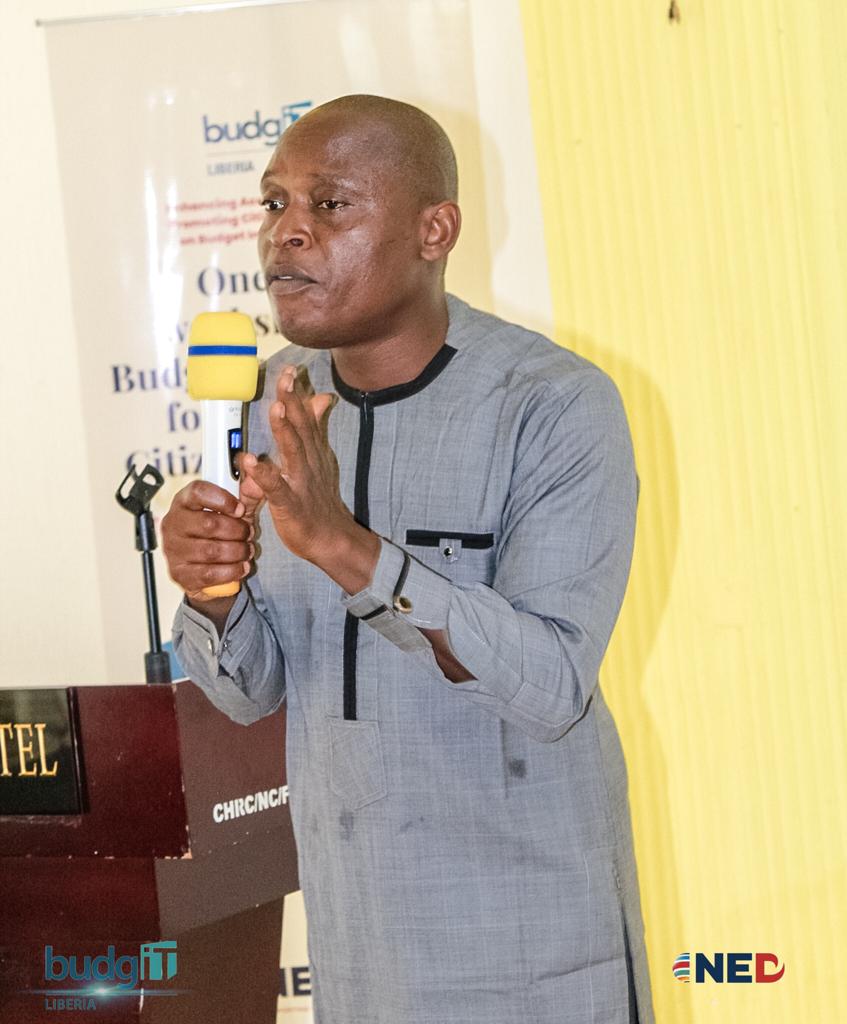 BudgIT TRACKA Lead Mr. Damen Ilevbaoje.
Mr. Ilevbaoje, Tracka Lead from Nigeria, shared that Tracka is a tool for active citizens to monitor the implementation of public projects in their communities and encouraged participants to take advantage of the portal to share updates about public projects around them.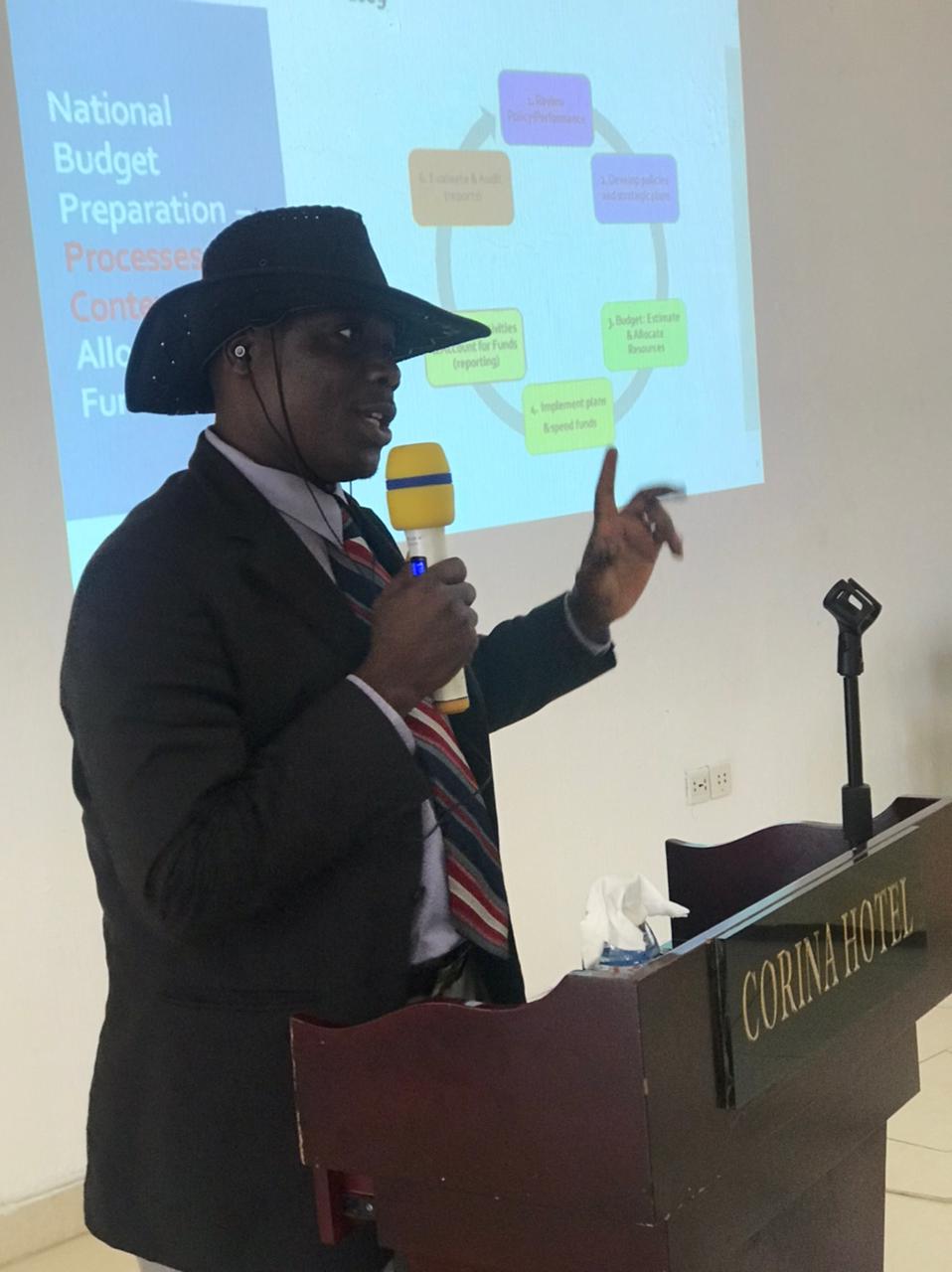 Mr. Johnson Williams-MFDP
 The director for Budget Planning and Development at the Ministry of Finance, Mr. Johnson Williams, also shared a presentation on the budgeting cycle of Liberia. He encouraged participants to take advantage of the tracking tool and share the information with other citizens so that more people may be aware of it and become vanguards of service delivery in their communities.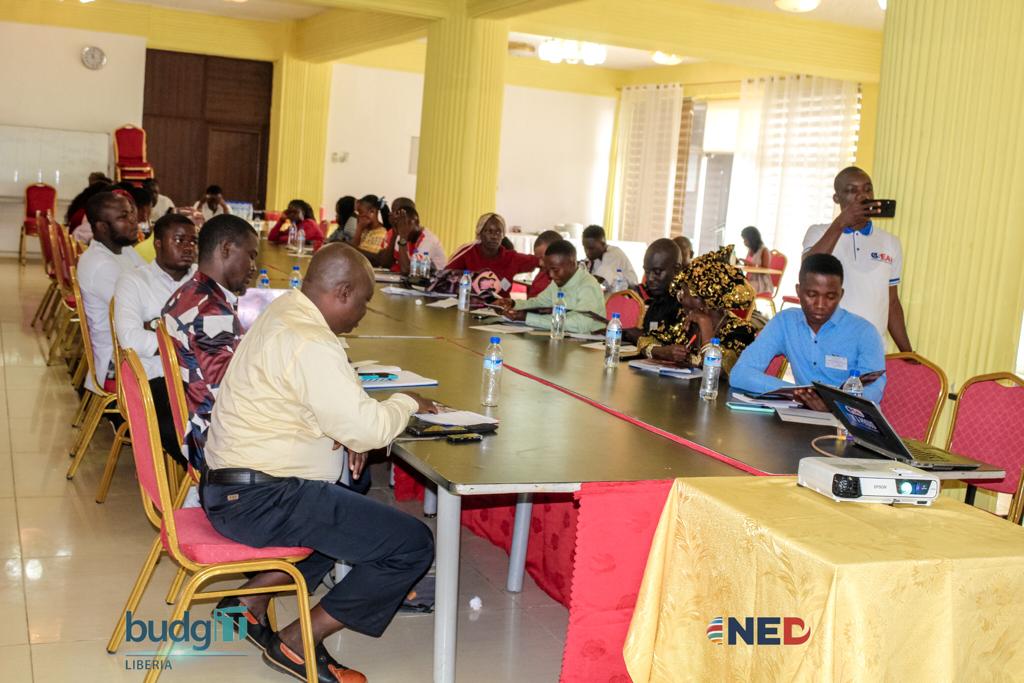 Participants at the event 
Participants who attended the training made some personal and general recommendations; "We are happy today to note that people in public offices are accountable to us and should exhibit a high level of openness in government because public officials often mismanage public funds allocated for infrastructure and misinform the public that they use their personal funds to implement projects in cases when they do. 
This training is an eye-opener as it will expose corrupt officials and involve more people in the monitoring of public projects around them.